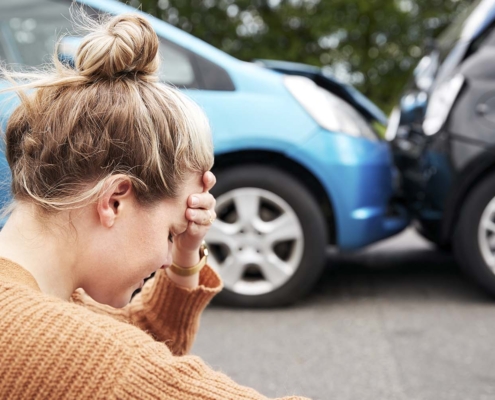 After a claim has been filed for the auto accident you were involved in, you may find that the insurer responsible for compensating you has offered a settlement which includes a payment for inconvenience. What is this payment expected to cover and how much should you expect to receive? If this is one of the questions you currently have as you were recently involved in an accident or you are now realizing the insurer has not yet offered compensation for this, read on below as we are providing you with some valuable information pertaining to this topic.
What is the purpose of inconvenience pay?
There are very few times when a victim of a car accident is able to walk away from the scene with little to no property damage or injuries. The fact is, most car crashes either result in a vehicle sustaining damage, an occupant suffering an injury, or both. And getting into an accident doesn't exactly make life easier. In fact, they do just the opposite—they make life more difficult and generally add on more stress to the pile a victim might already have. The reality is, car accidents tend to inconvenience those involved which is why some insurers will sometimes offer a certain amount of compensation to make up for this.
This inconvenience pay is generally provided for things like:
The inconvenience of you having to attend regular visits to the doctor. Having to take time out of your already busy day is more than inconvenient, especially when that time cuts into your work schedule. Therefore, an insurer might acknowledge this and agree to pay you a certain amount for the trouble you now have to go through just to seek the medical care you otherwise would not have needed had the driver not caused the collision.
The inconvenience of you having to go through rehabilitation. If you suffered an injury which now requires you to go through rehab, like doctor's visits, this can cut into your day and interfere with your ability to get things done.
The inconvenience of the injuries you suffered. If you fractured a leg or arm, this can significantly impact your ability to perform your day to day tasks. Getting around on crutches is a major inconvenience just as trying to function normally with a cast around your arm is.
If the insurer has offered you inconvenience pay, you should consult with a Gary, IN car accident lawyer before accepting it. In most cases, once you accept this, you are agreeing to the carrier's terms and those generally prohibit you from seeking any additional compensation from the company once you accept the payment. If you would like to have an experienced lawyer assess the settlement your insurer has offered to determine if it for a fair amount, contact Marshall P. Whalley & Associates, PC to speak with an attorney now.
How much should I receive for inconvenience pay?
Because all car crash claims are valued differently, it is difficult to say exactly how much a car crash victim should receive for being inconvenienced. However, that doesn't mean a car accident lawyer can't take into account Indiana's minimum auto insurance requirements along with the injuries you suffered to provide you with an estimate for this.
What if the adjuster handling my claim didn't offer inconvenience pay?
If you weren't offered inconvenience pay, you can always inquire why. In the event you feel you are entitled to it, yet the adjuster has informed you that your claim doesn't qualify you to receive it, that might be an indicator that you should speak with car accident lawyer Marshall P. Whalley. While the adjuster might be telling the truth, you won't know for sure until you have spoken with an attorney who has your best interest in mind.
If you would like to set up a time to come in and discuss your claim and how much it is worth, contact our office at 219-769-2900 to schedule an initial consultation.
Marshall P. Whalley & Associates, PC is located at:
51 W. 112th Avenue
Crown Point, IN 46307
Phone-219-769-2900
Toll Free-855-442-7211
Fax- 219-769-2995
Website: www.marshallslaw.com