Common Causes of Truck Accidents in Indiana, Illinois and Michigan
Capable attorneys investigate causes to prove liability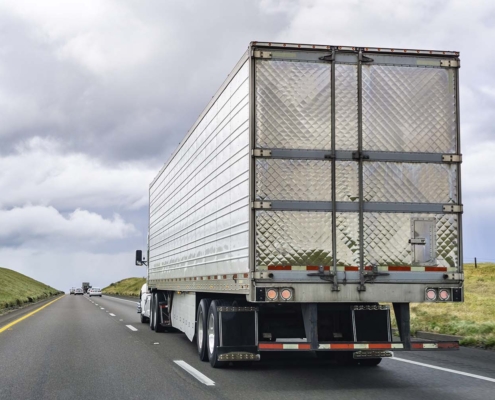 Before you can collect any compensation for your injuries, your attorney must prove the defendant is liable, i.e. legally responsible, for the accident. The first step in that process is to determine what caused the crash. At Marshall P. Whalley & Associates, PC, we have extensive experience investigating and evaluating complex traffic accidents with the help of qualified forensic experts. We also use the discovery process to access information that can put the accident in context. If, for example, the driver has a poor safety record, or the truck company has been cited for regulatory violations, those facts can support evidence suggesting blame in this instance. Our attorneys are determined to build a strong case to maximize your potential settlement or jury award.
Understanding the causes of commercial truck accidents
Victims of semi-truck accidents often suffer lifelong harm from bone fractures, neck and spinal cord injuries, and traumatic brain injuries. To hold the proper parties accountable, we thoroughly investigate your accident to determine its cause. In most commercial truck accidents, the liability goes beyond the driver to the company or manufacturer of the equipment. Common causes of truck accidents include:
Driver error — Factors that contribute to driver negligence include drug or alcohol use, prescription drug use, distractions, fatigue and aggressiveness. When a driver makes a dangerous maneuver, speeds or tailgates, the driver and the company are liable for any accident the behavior causes.
Equipment failure — A defective product in the truck can cause the driver to lose control. The fault may lie with the company that manufactured the defective part or the company that failed to maintain the vehicle.
Poorly loaded cargo — Imbalanced cargo can cause a driver to lose control of a truck, especially on turns. The company that loaded the goods could be liable for the accident due to negligence.
Road conditions — Poorly designed or improperly maintained roads can produce conditions that cause or worsen vehicle accidents.
Other drivers — Many motorists do not appreciate how hard it is to stop or maneuver a commercial truck or bus. They also might not be aware of the elongated blind spots on these vehicles or how wide the drivers must make their turns. A motorist who cuts off a tractor-trailer, causing it to jackknife, may be more at fault than the driver.
Commercial transport is a federally regulated industry, so there are numerous regulations companies must follow to be in compliance. Our team thoroughly investigates company records to uncover any violations of safety regulations that might have played a role in your accident. As your auto accident lawyers, we're determined to gather all the facts necessary to maximize your potential recovery.
Speak to our Indiana trial lawyers about your truck accident
Trucking accident litigation is often complex and expensive. Fortunately, Marshall P. Whalley & Associates, PC has the resources to investigate complex truck accidents and take those cases all the way through trial. To schedule a free consultation with an attorney who is determined to deliver the results you deserve, call 219.769.2900 or contact our Crown Point office online.