Indiana Attorneys Seek Damages for Railroad Accidents
Taking on personal injury lawsuits for injured riders and railroad workers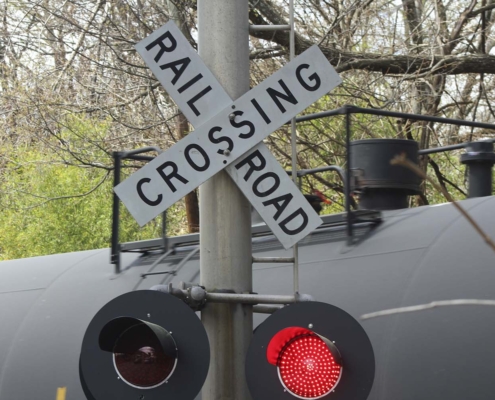 Indiana, Illinois and Michigan all rely heavily on railroads to transport passengers and commercial goods. While the benefits are undeniable, the risks are equally obvious. When railroad personnel fall short of the standard of care necessary to operate equipment safely, members of the public suffer. For more than 30 years, Marshall P. Whalley & Associates, PC has helped riders, bystanders and workers obtain compensation for injuries associated with railroad accidents. We also represent next-of-kin in wrongful death actions. We dedicate the full measure of our resources to seeking full, fair compensation for our clients' losses.
Understanding the causes of train accidents
Though the potential for destruction always exists, large-scale train disasters are rare. However, since railways are inherently dangerous, individuals do suffer catastrophic personal injuries and death. Up to 30 people lose their lives in Indiana train accidents each year, according to the Federal Railroad Administration Office of Safety Analysis. The most common causes of these train accidents are:
Roadway-rail incidents — A motor vehicle stalled on a crossing can cause a collision and subsequent derailment.
Operator error — An inattentive operator may ignore speed restrictions or run a stop signal.
Equipment problems — Heavy equipment may suffer wear and tear and can break down due to design flaws, construction errors or shoddy maintenance.
Track problems — Regular track maintenance is essential to prevent derailments that can result from missing crossties, worn or broken switches, and other track problems.
Signal failures — If a red signal fails, a collision is likely.
Trespass violations — People entering restricted areas put their lives at great risk.
Hazardous material release — Following a train derailment, tanker cars can rupture, releasing highly toxic substances.
Slip-and-fall incidents — Any business that caters to the public must make its premises reasonably safe for patrons.
Federal Employers' Liability Act empowers railroad workers to sue employers
Most industrial workers are barred from suing their employers for negligent harm and must rely on workers' compensation benefits if there is no third party they can sue. But the Federal Employers' Liability Act allows railroad employees who suffer work-related injuries to sue their employers for damages. Therefore, they can recover for all their lost earnings and their pain and suffering.
See our lawyers for railroad injury and wrongful death cases in Indiana, Illinois and Michigan
Marshall P. Whalley & Associates, PC has the resources to pursue litigation against nationwide railroad companies for accidental injury and wrongful death in the states where it practices. We are fully committed to seeking the maximum damage award for your case. For a free consultation and case evaluation, call 219.769.2900 or contact our Crown Point office online.