Merrillville, Indiana Personal Injury Lawyers Fight to Win
Seasoned professionals backing injured victims in the Hoosier State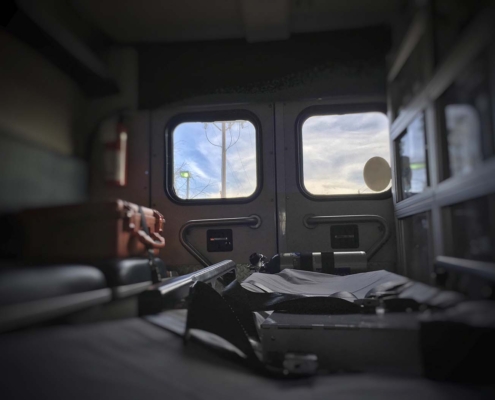 A serious personal injury can radically alter your life. You suddenly go from sound health to painful disability, from personal autonomy to a strict treatment regime, from earning a living to watching bills mount. If this has happened to you or a loved one, you understand that helplessness. You also know the frustration you feel when you don't have someone fighting on your side to obtain compensation for all you've suffered. For more than 30 years, Marshall P. Whalley & Associates, PC has fought for victims of serious accidents throughout Indiana, winning several dozen multimillion-dollar recoveries. You can trust our attorneys to be knowledgeable, fully engaged, plain-spoken and resourceful.
Quality legal representation for suits arising out of various types of harm
Indiana boasts a wide variety of attractions in cities including Evansville and Terre Haute in the agricultural south to Gary and South Bend in the north. Wherever you are in the state, Marshall P. Whalley & Associates, PC can help with cases arising out of:
For these and all other personal injury claims, our lawyers will give you the advice and advocacy you need to maximize your likelihood of a favorable result.
Pursuing full compensation for serious injuries throughout Indiana
Our attorneys are committed to pursuing the maximum settlement or jury award possible for your injuries. We fully investigate your accident to gather the evidence to prove liability and then hold the responsible parties accountable. The value of your case hinges on the severity and permanence of your injuries. Damages you may collect include:
Medical expenses, past and future
Lost earnings, past and future
Costs of physical and occupational therapy
Loss of quality of life
Loss of consortium
Costs of modifying a home to accommodate disabilities
Physical pain
Mental suffering
Emotional distress
In cases of severe injury, defendants and their insurance company resist paying the full value of the claim and often delay proceedings to wear a plaintiff down, adding to the time and expense of litigation. Fortunately, we have the resources to take your case through trial. Additionally, since our firm works on a contingency fee basis, you pay no legal fees until we recover compensation for you.
Indiana state law sets a strict deadline to act on your rights
The Indiana statute of limitations — the time within which you can bring a lawsuit — is two years from the date of the injury. Many factors can influence how the time is measured. For example, the statute is paused when a victim is incapacitated, as in a coma, and starts again when the victim regains capacity. We can explain how the rules apply to you.
Let an accomplished Indiana personal injury lawyer evaluate your case for free
See why Marshall P. Whalley & Associates, PC has such an impressive track record in personal injury litigation. Our attorneys will meet with you personally and evaluate your case free of charge. To schedule an appointment, call our Crown Point office at 219.769.2900 or contact us online.