Medical Malpractice Lawyers in Merrillville, Gary, Crown Point and Hammond
Upholding patients' rights in Indiana, Illinois and Michigan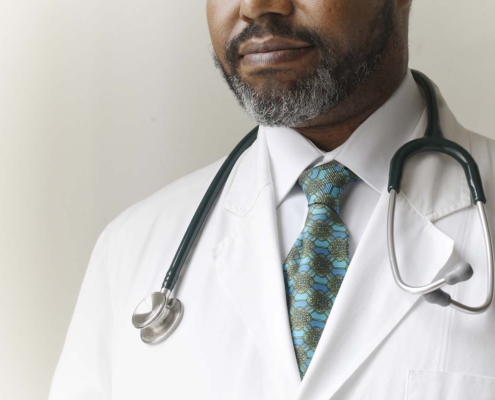 Patients visit a healthcare provider expecting a certain standard of care. Many receive cures that would have been called miraculous just half a century ago. But others suffer more harm from provider mistakes than they would have from their underlying condition. If a doctor, surgeon, anesthesiologist, radiologist, dentist, nurse or any other healthcare provider harmed you or a loved one, Marshall P. Whalley & Associates, PC can help.
Medical malpractice takes many forms
Substandard patient care can happen at any time with any healthcare provider. Marshall P. Whalley & Associates is prepared to assist clients with cases involving:
Medical errors — Mistakes in diagnosis and medical treatment, such as failing to diagnose a life-threatening condition, prescribing the wrong medication or the wrong dosage, neglecting to investigate symptoms through timely diagnostic testing, misreading medical records and test results, etc.
Surgical errors — Surgical errors can occur in the preparation, performance and postoperative stage. They involve leaving a foreign object inside a body, anesthesia overdose, waking up during surgery, operating on the wrong body part, performing the wrong procedure, injuring the patient with an imprecise incision and failing to monitor for postoperative infection.
Failure to obtain informed consent — Doctors cannot perform any non-emergency procedure without explaining the possible consequences to the patient or the patient's representative and obtaining written consent.
Nursing home abuse or neglect — Mistreated residents often suffer malnutrition, dehydration, medication errors, bedsores and violent abuse.
Birth injuries — Trauma or lack of oxygen can cause permanent damage to the brain and nervous system of the infant, such as cerebral palsy or other birth injury. Mothers are also at risk during delivery.
Wrongful death — Approximately 200,000 people die every year from potentially preventable in-hospital medical errors.
The experience and resources to take your case all the way to verdict
For a number of reasons, medical malpractice cases are notoriously hard to. For one, doctors have formidable insurance companies defending them. These companies have deep legal staffs that focus entirely on malpractice defense. Malpractice can also be hard to prove because even if you find evidence that a doctor made a mistake, you still have to prove a causal link between the mistake and the injury. Marshall P. Whalley & Associates has extensive experience investigating, negotiating and litigating complex malpractice cases. Our firm also has the resources to stay with a tough case, take it to trial, and prosecute it all the way to a verdict.
Contact our litigation attorneys regarding medical malpractice in Indiana, Illinois or Michigan
Medical and surgical errors compound patient suffering and can even lead to a tragic death. If you or a loved one has suffered because of a healthcare provider's negligence, call Marshall P. Whalley & Associates, PC today. Schedule a free consultation and case evaluation by calling 219.769.2900 or contacting our Crown Point office online.