Attorneys Handle Third-Party Lawsuits for Work-Related Injuries
Going beyond workers' compensation with products liability lawsuits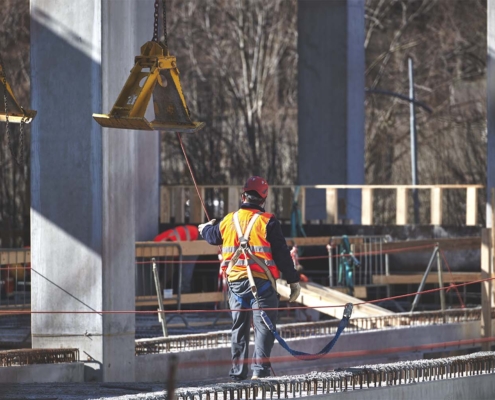 If you are injured on the job, you should be able to collect workers' compensation. While these benefits are helpful, they are not enough to prevent you from suffering serious financial losses. Workers' comp only pays 66 2/3 percent of your lost wages and provides nothing for your pain and suffering. Indiana workers' comp laws prevent you from suing your employer or a co-worker for a workplace injury. However, you can sue a third party whose conduct caused or contributed to your injury.
For more than 30 years, Marshall P. Whalley & Associates, PC has helped injured workers recover the maximum amount to which they're entitled. Third-party lawsuits are one means of ensuring that your workplace injury does not reduce you and your family to poverty.
Who is a third party in a workplace accident lawsuit?
A third party is anyone with whom your company does not have an employer-employee relationship who caused or exacerbated your injuries, such as:
Industrial equipment manufacturers — Factory equipment, from metal presses to power tools, must be reasonably safe to operate as intended. If not, there could be a defect in design, construction or labeling. The parties responsible for producing the defective equipment could be held strictly liable for your injuries in a products liability lawsuit.
Industrial plant designers — The layout of a factory floor may be defective and responsible for injuries to a worker. Machines at individual workstations may be functional and perfectly safe, but they may have been placed in unsafe proximity to other machines or personnel at other workstations. In such cases, the industrial architect who designed the factory floor may be liable for professional malpractice.
Contractors or vendors — Outside contractors or vendors brought onto your work premises have a duty of reasonable care to you and your co-workers. When a contractor performs in a careless manner and causes injury, the contractor is liable for negligence to the injured worker. However, the contractor must not have a relationship to your employer that is substantially the same as an employer-employee relationship.
Marshall P. Whalley & Associates thoroughly investigates workplace accidents to ascertain if a third-party lawsuit is feasible. We are determined to do everything in our power to help you maximize the compensation you receive for your injury.
Contact our attorneys for advice about third-party lawsuits for work-related injuries
If you had a workplace accident and wonder whether your recovery is limited to workers' compensation, ask a knowledgeable attorney at Marshall P. Whalley & Associates, PC. For a free consultation and case evaluation, call 219.769.2900 or contact our Crown Point office online.