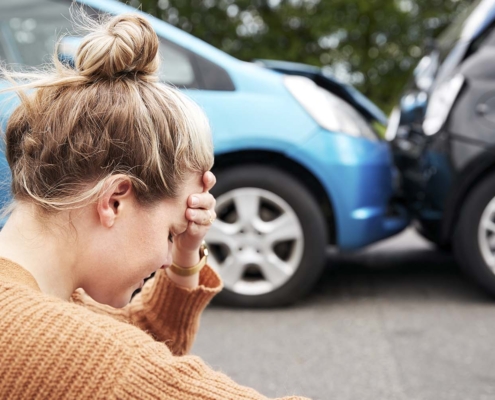 if you were involved in an accident and suffered injuries that have interfered with your ability to work, there are certain ways you can recover compensation to make up for your lost wages. The reality is, living without a steady paycheck coming in every week or every other week depending on how you get paid can make life difficult and even stressful for the average person. But for someone who was injured in an accident and unable to work, each day becomes a challenge just to get through.
But it doesn't have to be.
With the help Hammond, IN personal injury attorney Marshall P. Whalley can provide, you could potentially collect hundreds or even thousands of dollars in compensation for the injuries you suffered, but it all depends on the severity of them and where the accident transpired. To give you a better idea as to how you can recover this compensation, let us elaborate on this topic a little more.
Let's say you were involved in a car accident in Hammond, IN and suffered a concussion and a broken leg. Your job requires you to drive a small box truck each and every day to make deliveries, which requires the use of your legs. After notifying your employer of your current condition, he/she informs you that there is no other available position for you to take on while your injuries heal which leaves you unable to earn any income. So, what can you do in this particular circumstance? Well, if the driver who hit you was at fault or partially at fault, you may be able to recover some money from their insurer. Indiana's comparative fault law says that even if you share some of the responsibility for causing the incident, you can still recover compensation.
In the event the amount the insurer offers isn't enough or if they aren't responsible for compensating your injuries, you might even consider filing a personal injury lawsuit against the other driver.
In order to file a personal injury lawsuit, you must be able to prove that an individual was negligent in some way which led to the incident occurring. If you are able to prove this, you stand a chance at holding him/her liable for your damages. When we use the term damages, we are referring to things like pain and suffering, medical expenses, lost wages, and more. Aside from filing suit against another driver, you may also be able to sue an employer, business, or trucking company if they were responsible for causing you to engage in an accident.
Now, because you are probably in need of compensation right now given you have already missed some time away from work, you are encouraged to contact Marshall P. Whalley & Associates, PC today to schedule an initial consultation. Our caring and dedicated personal injury attorneys in Hammond, IN will determine whether you have a viable claim on your hands, who the liable parties are, and what steps we need to take to help get you the money you need as quickly as possible. With that said, if you are ready to speak with a lawyer, contact our office today at 219-769-2900.
You can also visit Marshall P. Whalley & Associates, PC at:
51 W. 112th Avenue
Crown Point, IN 46307
Phone-219-769-2900
Toll Free-855-442-7211
Fax- 219-769-2995
Website: www.marshallslaw.com